What Is A Move Up Buyer
There are lots of terms thrown out in the real estate industry and we oftentimes get asked what specific words, phrases or acronyms mean. One that I just received was what is a Move-Up Buyer? In our market, a move-up buyer is one who owns a home to starts with and is looking to move up in price, size or features of a home. One example would be sellers owning a starter home valued at $200,000 with 3 bedrooms, 2 baths on a typical neighborhood lot now wanted to move into a $400,000 home with 4 bedrooms, 3 baths, pool and an extra 1,000 sq ft of living space on a larger lot.

Does this sound like you? Call Chelsea at (602) 748-6136
The opposite of this move would be the family looking to downsize. Now downsizing is generally a result of a lifestyle change rather then a new marriage, new children or just outgrowing a home. Downsizing is coming from the large home down into a smaller, maintenance free home. These don't necessarily have to be a drastic change in price but are generally more lifestyle-oriented where the new buyer is looking to be more carefree and less burdened by the property or payments.
Want to downsize? Check your equity now!
Another term that we hear in the marketplace quite often is Boomerang Buyer. These buyers have had some sort of distressed transaction in the last 3-7 years whether that is a short sale, foreclosure or deed-in-lieu where they lost their homes. The Boomerang Buyers have been renting for the last few years and as rents are increasing and credit scores are recovering, they have decided to re-enter the marketplace as a buyer. Now, various things are important to these buyers but many are quite payment conscious and want to keep their monthly expenses to a minimum and not repeat the cycle. Others are quite gun shy and are opting to rent a while longer and try to save up for a larger down payment and will wait to re-enter the buying scene.
Want to get back on the horse? Call us to hear about our $2,500 Closing Cost Certificate! (602)748-6136
Thinking you need a new home? Check out these newly listed homes in Phoenix with breathtaking views!

Click here for all the results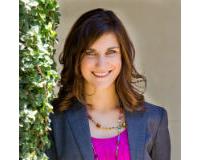 Author:
Chelsea Anderson
Phone:
602-748-6136
Dated:
March 9th 2017
Views:
262
About Chelsea: Chelsea joined the real estate community in 2010 as the Marketing Director for a small local commerc...