Top 3 Items That Come Up On Every Inspection Report
Wondering what your home could sell in this market? Click here for a free instant Home Valuation.
When home buyers go under contract and begin their inspection period on their new home, there are a handful of items that we see come up on 90% of home inspection reports. Most of these are easy fixes, some are a little more complicated.
1. Anti-tip bracket - very rarely are these anti-tip brackets ever installed! What they are is a brace that the foot of the stove fits into to prevent it from tipping over. These are more of a concern when a family has little kids that could potentially use the oven door as a step stool to reach something above the stove. These anti-tip brackets prevent the stove from coming over on top of them.
2. Missing GFCI Outlets - GFCI outlets are one of the main things missing in most older homes. Inspectors are required to call these out but don't worry. They are easy to fix and most likely the building code has changed since the home was built so chances are that the outlets as they are were up to code back when the home was built. Still not a bad upgrade to make to protect yourself and your home from a dangerous mix of electricity and water.
3. High Loop - Another very common item to come up is the high loop on the dishwasher. What this does is prevent food and debris from the garbage disposal from getting into the dishwasher. If the loop is bracketed under the sink higher than the disposal then the dishwasher is safe! Again, another easy fix to prevent having to clean up a big mess!
These 3 inspection items are incredibly common and nothing to freak out about! Most often they are easily fixed by the seller and if not, these can all be fixed relatively inexpensively. You'll want somebody experienced with electrical systems to help you with the GFCI's if you are not.
Searching for homes under the Mesa Area under $300,000 with 3+ Beds and 2.5+ Baths. Click this link or a photo below for more information.

Click here for all the results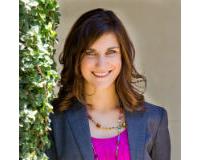 Author:
Chelsea Anderson
Phone:
602-748-6136
Dated:
February 8th 2017
Views:
247
About Chelsea: Chelsea joined the real estate community in 2010 as the Marketing Director for a small local commerc...