Toilet Paper Ettiquete
I realize this is not Real Estate related, but I felt it necessary to put this PSA out there. :-) My kids just returned to school after 2-1/2 weeks of Spring Break. I really enjoyed my time with them, but the added mess and blatant disregard for picking up after themselves and forcing me into the "Walk of Shame" twice over the past couple weeks make this blog necessary.
Disclaimer: This applies to the grown humans as well as the little humans!!!
I will present 3 scenarios as part of my PSA (Public Service Announcement)
Scenario 1: ROLL ALMOST DONE
You should finish your business and then head to the pantry or wherever your extra toilet paper is stored. If that repository of the spare toilet paper is now empty, then you should go buy more OR ensure it's on someone's list to buy more. Don't forget this step as it's very important! If there is spare stock available, then grab 1 or 2 of those bad boys and carry them immediately to the bathroom that's almost out of toilet paper and restock it. Don't get distracted, because toilet paper on the kitchen counter...couch....or washing machine doesn't do much good.
Now if you want to go above and beyond, then you can remove the almost empty roll and place the new one on the dispenser leaving the almost empty one resting on top of new one. That way there is no waste.
CONGRATULATIONS!!!
Scenario 2: ROLL IS DONE
It's a total shame that I have walk anyone through this process, but here it goes. Remove the leftover cardboard holder and throw it away in a trash can. Fight the urge to put it up on the counter as a symbol of accomplishment...no one cares. Go to the pantry or wherever your extra toilet paper is stored and get 2 rolls. Return to the bathroom that has NO MORE TOILET PAPER and install 1 of the 2 rolls you now have. Place the 2nd roll wherever you keep extra toilet paper within that particular bathroom. This could most likely save another from the "Walk of Shame."
CONGRATULATIONS!! You've done what you should've done all along and the aforementioned congrats is purely sarcastic and the equivalent of you needing a trophy to do the things you should be doing all along. :-)
Scenario 3: HOW TO PUT THE ROLL ON PROPERLY
This one is simply personal preference, but I'm a little OCD and feel it necessary to tell you how I like it done at my house. Place the roll so that the paper dispenses over the top. NOT underneath. :-) One caveat is that the most important thing is that you replace the roll whether your preference is over or under.
If you're curious as to what the "Walk of Shame" is....then give me a call and I'll tell you!
I'm a REALTOR® with YourRedDoorTeamAZ and would love the opportunity to help you Sell, Buy, or Invest in Real Estate. I can be reach via telephone, text, email, and 'honey-do' list.
Eric Castillo-Wilson, REALTOR®
YourRedDoorTeamAZ
ecastillowilson@gmail.com
480-466-6331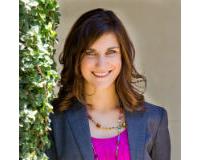 Author:
Chelsea Anderson
Phone:
602-748-6136
Dated:
March 30th 2017
Views:
231
About Chelsea: Chelsea joined the real estate community in 2010 as the Marketing Director for a small local commerc...