The Dos And Donts Of Selling A Property
Wondering what your home could sell in this market? Click here for a free instant home valuation

Selling a property always takes a bit of time and effort. The real estate market is one that grows more and more each day, so knowing how to best market your property can be how you get ahead of other sellers. We have a few of the most important dos and don'ts of trying to sell a home or any other property so that you can have the most positive experience.
Do Read Up on Prices
One of the most common issues that people have when trying to sell a property is that they price the home too high. This is a rookie mistake that can end up costing you potential buyers. You want to do a good amount of research on the prices for similar homes in your area so that you can be confident you are asking the right amount.
Do Not Wait Until Spring to Sell
Many people put their properties up for sale in the spring, which means there will be a lot of competition. This is not what you want at all. Instead, choose the fall or even the winter to put your home up for sale. There are fewer listings then, allowing yours to be visible.
Do Hire an Expert
Many people think that when it comes to selling a property, they can do the work themselves. This is not a wise idea. You need an expert on your side who knows how to navigate the ins and outs of selling a property. Of course, you should take the time to hire someone who is qualified. Look for experience and be sure to ask about the kind of real estate agent fees you should expect.
Do Make It Easy to See the Property
You can have have the most beautiful of homes at the best price, but if people cannot come to see it, it will not sell. You want to make sure that you offer the most availability when it comes to people visiting the property. For some people, this can mean giving the real estate agent a key so that they can show it if you are not home.
Do Not Follow Viewers Around
This might seem like a silly thing to consider, but people will not be able to ask questions from the real estate agent in an honest manner if the seller is around. Potential buyers want to have the freedom of really examining the property and some of them can get self-conscious when the current owners are watching them. Make it easier for them and let the real estate agent walk them about.
All of these tips can make it much easier for you to sell your property. Although it can take time and effort, working closely with your real estate agent can make a huge difference and can provide a much more positive selling experience. Be sure to choose qualified professionals who can ensure that you get the best possible deal.
Source: http://www.nuwireinvestor.com/dos-donts-selling-property/
Searching for homes under the Mesa Area with a pool. Click this link or a photo below for more information.

Click here for all the results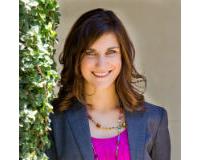 Author:
Chelsea Anderson
Phone:
602-748-6136
Dated:
July 20th 2017
Views:
167
About Chelsea: Chelsea joined the real estate community in 2010 as the Marketing Director for a small local commerc...