Spring Has Sprung So Check Out These Phoenix Homes With Pools
We get to enjoy great spring weather early here in Phoenix compared to the rest of the country! While we are getting closer to pool-party weather, it just might be time for you to start shopping for your new home in Phoenix with a pool.
Check your current home value now! See what money you'll have to play with!
Some tips for homes with pools:
1. Decide early and do your research on whether or not a pool fence is going to be a good idea for you or not.
2. Each city has different laws in place pertaining to pools, check your city or the city you're looking to live in to see what requirement's you'll be subject to.
3. If you find a home without a pool, did you know that a new pool can cost upwards of $18,000 and only give you about $10,000 in value to your home? In my opinion, a "used" pool is more cost effective!
4. Is it important to you to have a heated pool? Or a salt water system vs. chlorine pool?
5. Do your research on the different pool finishes available and see which maintenance routine will fit your lifestyle!
6. Decide if a pool service is in the budget early and research various companies. We are happy to provide a recommendation!
Here are homes that have just been listed here in Phoenix with a pool! Check them out and see which home is going to be perfect for you before the summer hits and you'll NEED your pool!
Click here for all the results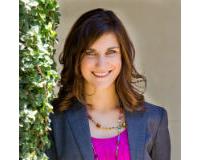 Author:
Chelsea Anderson
Phone:
602-748-6136
Dated:
March 25th 2016
Views:
397
About Chelsea: Chelsea joined the real estate community in 2010 as the Marketing Director for a small local commerc...