Ready Set To Go Tips
Wondering what your home could sell in this market? Click here for a free instant home valuation
It is hard to believe that just a few weeks ago local daytime temperatures were in the 50s and the blessed rain just kept coming. How fortunate we have been to have had an epic spring of wet abundance that has left our landscapes with more flowers and saturated soil than our usual 19 inches of precipitation. And now we are deep in the heat of the season. For many, the busy-ness of our lives have amped up a few degrees while we attempt to pack in as much summer as possible.
This seems a perfect time to share some tips and strategies to prepare for "on the go" quenching of our appetites without filling more "trash" doomed for the landfill.

Whether you are headed to celebration potlucks, Britt, Foruth of July, quick bites, it is possible to say "NO THANKS" to single-use disposable plates, utensils, straws, cups and napkins (or "eatware" for short).

It is possible to stay hydrated and fueled while "on the go" and avoid generating waste by supplying your own washable eatware. The Girl and Boy Scout motto values the theme of BEING PREPARED. This skillset is invaluable including waste prevention. Living in our mainstream mindset of "convenience," the value of "use it up, wear it out, pass it on, or do without" has been set aside for disposable consumption on steroids.

It is understandable that we want to be ready (and I would add, prepared) for living — for opportunities, fun, and spontaneity while not losing sight of the importance to stay hydrated and safe. Convenience has its place and it is at a financial and environmental cost. When we provide our own container(s), we get to decide. By planning ahead and anticipating thirst later on by bringing a refillable water bottle, cup for coffee or tea, eatware, bags for acquisitions, we AVOID more stuff. We get to have our cake and eat it too!

If you plan ahead it is possible to eliminate much of the potential trash making. For gatherings, an ounce of prevention could be worth a pound and a half of cure.

When I go to a potluck, included in my bag with a dish is a plate, utensils and a cup. Delightfully these days, I don't need to take my eatware out because folks are providing durables!

If you leave home with your "ready kit" in hand, pack, purse, car or bike bag, you will be ready when thirst or hunger rises.

Your checklist could include a water bottle, drinking cup for to-go drinks, bags inside of bags for shopping. What else do you need a supply of to avoid making garbage?

A basket can hold durable serving eatware and if they are made from plastic they will be lighter weight. This a great opportunity to re-use yogurt containers with tight fitting lids, mason jars, plastic to-go containers you brought home from a previous outing. Small plastic containers that held sauce or salad dressing can also be used many times. Plastic utensils you have accumulated can be poised for these quick eats.

If it's a lunch bite to go, a way to avoid "to-go" containers is to order in and when your order arrives, pull out your container, empty the food and off you go. If its a drink, most establishments will accept your clean cup and some will offer a discount for bringing your own. Those that won't, you can pour your drink into your own cup and avoid leaving a trail of trash behind you. No guilt, no waste and you're leaving no trace. We can't always do this, but we can do it more often by planning ahead.

Be prepared. Leave home with: a water bottle, cup, to-go container and utensils and stockpile bags inside of bags in car. A couple extra vegetable size bags can hold food encrusted utensils for storage until you get home to wash.

These items are every bit as useful as fuel in your car.

Now that you have a game plan for what being "ready to go" looks like through the wastenot lens, do what you need to get ready and go forth. May you enjoy to the max without filling the trash (that almost rhymes!).

Source: http://www.dailytidings.com/news/20170707/ready-set-to-go-tips
Searching for homes under the Paradise Valley Area with a pool. Click this link or a photo below for more information.


Click here for all the results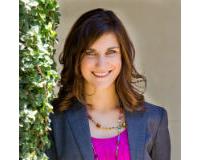 Author:
Chelsea Anderson
Phone:
602-748-6136
Dated:
July 8th 2017
Views:
196
About Chelsea: Chelsea joined the real estate community in 2010 as the Marketing Director for a small local commerc...