New Loan Limits For Conventional And FHA Loans Set For 2018
We are very excited to announce that the FHA and Conventional Loan Limits are increasing for 2018 beginning in January!

FHA loan limits are increasing to $294,515 which means an increase in purchase price from $287,000 now up to just over $305,000 which opens up a bunch of inventory now to our FHA buyers. If you have a home priced around $300,000, you should expect to see an increase in showings and competition as those limits increase.
Conventional loan limits are up to $453,100 which pushes our purchase price with a 5% down up from $424,000 to $477,000 with the new year. Again, HUGE! This reduces the need for a Jumbo loan product on a lot of inventory similar to the FHA increase.
Don't worry! There have been a lot of scare tactics going around regarding down payment assistance going away or doomsday articles regarding the changes to those programs as well. The reality is that the grant is still a grant as long as you plan to stay in the home for 3+ years. If you sell prior to that 3 year mark, you'll have to pay a pro-rata portion of that grant back as a silent second mortgage. So if you sell after 2 years, you'll owe 1/3 of what the original grant was back to the grantor. Since most people stay in their homes for 7+ years before moving, this really doesn't affect most. The reasoning for this change is to discourage the people who really don't need the money but are taking advantage of the "free" money for their home purchase from using the Grant programs.
If you'd like more information on any of these lending changes for 2018 and how they will impact your home purchase in the Phoenix Metro Area, please call us at (480) 518-9907 and we would be happy to talk you through the specifics as they relate to you! Start today to plan your move in 2018!
Want to see what's been listed recently? Click here or on one of the pictures below.

Click here for all the results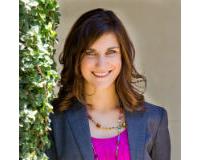 Author:
Chelsea Anderson
Phone:
602-748-6136
Dated:
December 13th 2017
Views:
294
About Chelsea: Chelsea joined the real estate community in 2010 as the Marketing Director for a small local commerc...