Improve Your Credit Score To Help Yourself Buy A Home
Have you wondered what the best way to go about building and increasing your credit score? Have you heard about companies that charge thousands to "fix your score"? We figured we would help you out and let you know the tips and tricks our lending partners share with our clients who are trying to build their credit scores quickly to achieve the goal of home ownership here in Phoenix!
We recommend checking your score 90 days before you plan to start your Phoenix area home search just in case there are unexpected items reported on your credit history. We want you to have time to take care of these before you find yourselves up against a deadline, moving back in with the parents or heaven forbid, homeless!
Step 1: Understand the difference between the long term and short term debt. Long term dept are things like cars, mortgages and student loans that you pay down over the course of many years. Short term debts are credit cards. Long term debt doesn't do much to help your score but it sure can hurt your score if you're late. NEVER go 30 days late on a payment. We can't emphasize this enough..... NEVER! One 30 day late payment on your mortgage can drop your score over night by 50 points, a car payment - 40 points, student loans - 30 points and 20 points for a credit card. If you miss 1 mortgage payment you are black listed for 12 months! If you are 90 days late on a mortgage payment it scores like a foreclosure and can prevent you from buying a home for up to 4 years!
Step 2: Understand revolving debt (ie: credit cards). With credit cards, the lower the balance, the more easily you can build up your credit score. Never drop a credit line before there is a two-year history on that line. Our advisers suggest keeping a $10 balance on ALL credit cards at ALL times to increase your credit score the fastest. If you keep your cards maxed out your score will actually drop. Anything over a 50% balance will begin to drop your credit score.
Step 3: PAY YOUR COLLECTION BILLS! These can keep dinging your score for years and even decades if they aren't handled. Make sure to pay the small ones off and if possible, negotiate the bill on the higher debts. Keep a log of the times, dates and contacts you've made in the process of correcting your score if needed.
What do I do if I have no credit? Don't worry. Start today and open up a secured credit card at your bank. You can deposit $300 and use it as a savings account to draw money out of like a debit card but you will be building your credit score. Open up 3 accounts so that every month you have 3 credit lines reporting. In 90 days you will have a credit score! Remember: Don't max out your credit cards, don't miss any payments or pay late and keep a $10 balance on your cards to build your score quickly!
Search through these great homes for sale in Phoenix: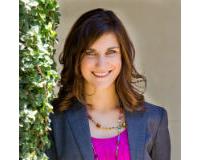 Author:
Chelsea Anderson
Phone:
602-748-6136
Dated:
December 8th 2015
Views:
322
About Chelsea: Chelsea joined the real estate community in 2010 as the Marketing Director for a small local commerc...