Do Ceiling Fans Need To Be Maintained
Does my ceiling fan need to be maintained?...YES!
Most people simply clean their fan blades once in a while and even though this is still important, there's a bit more to it than that! Did you know that ceiling fans in many cases require annual maintenance?
Some ceiling fans are designed to be oiled, some claim to have "lifetime lubrication," but even those need oil eventually. Those that are designed to be oiled should be done on an annual basis. If you can see motor windings thru the vent holes in the bottom of the fan, or if the fan is older and built with cast iron construction, you probably need to oil it regularly. The tell-tale sign of whether you need to oil the fan annually would be if there is an oil hole on the top of the motor near the downrod, possibly labeled as such.
Units that are "sealed" that don't require regular oiling with have plenty of space in the motor housing, hence you won't be able to see the motor windings thru the vent holes. Fans that are not designed to be oiled may still require oiling if the bearings become dry- simply turn the blades and if they coast freely you have no issue. If there is rubbing or grinding, then the unit may need lubrication.
Picking your fan oil.
Oiling a fan should only be done with 10, 15, or 20 weight non-detergent motor oil. Don't use a 3 in 1 oil, WD-40, or any lubricant containing detergent as it will gum the bearings. Best place to go is your local auto parts store.
For fans with oil holes, fill the reservoir via the oil hole. 1-2 ounces should do it. Fill it up, spin the blades to verify they are moving freely, and you're good to go.

When it comes to fans that are not designed to be oiled, you need to remove the blades and then remove the motor from the ceiling. Remove the motor casing, disassemble the motor itself and you should gain access to the bearings. Oil them thoroughly and reassemble. If you aren't confident in your abilities to disassemble and reassemble a fan (don't feel bad...most aren't!), you can oil the unit oftentimes without disassembly. Simply find the motor shaft where the rotating parts meet the stationary parts. There should be a small seam that is the edge of the bearing- slowly apply oil there and it will run into the bearing.
With less expensive models, it's sometime easier just to replace- but if you have an old cast unit, oiling can keep it running well while maintaining the appeal of your older home. If you have an expensive fan that isn't designed to be oiled, you can save hundreds over the cost of replacement by dropping about $1.00 worth of motor oil into the bearings.
Searching for homes under the Chandler Area. Click this link or a photo below for more information.

Click here for all the results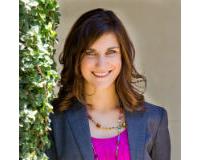 Author:
Chelsea Anderson
Phone:
602-748-6136
Dated:
July 26th 2017
Views:
132
About Chelsea: Chelsea joined the real estate community in 2010 as the Marketing Director for a small local commerc...