85028 Real Estate Market Update For North Phoenix
The Phoenix real estate market is experiencing it's seasonal lull or shift. We see much less activity in the market. Fewer new listings, fewer offers and fewer contracts. Don't let the numbers deter you if you are thinking of buying or selling. This means there is less competition on both ends. Fewer multiple offer situations, better deals to be made and fewer buyers walking through your home during the holidays. The buyers that are out there are serious however which is a great thing for sellers.
North Phoenix's 85028 or North 32nd Corridor is no exception to this seasonal flux. Where we normally have 100-115 homes active on the market and 45 homes sold each month, we see numbers slightly less then average with the absorption rate remaining constant.

Average Sold Price: $467,968 or 175.98/sq ft
Days on Market: 83
37 Homes Sold in October 2015
Only 98 Homes on the market - a 3 months supply
Things to note from recent events: FHA is working to lessen the requirements on condo mortgages which should make buying and selling condos much easier to do and more financing options available to the public as a whole. We are also watching the Home Equity Lines from 2004-2005 very closely as some of those terms are expected to change in the next few years. We expect to see an influx of properties on the market trying to sell to escape their escalating HELOC payments.
Again, the rental market remains strong and rental rates continue to go up. We have seen an 8% increase in rents this year while experiencing normal inflation of 4-5% in the resale market at the same time.
Check out the homes for sale in 85028 and the North 32nd Corridor in Phoenix.
Click here for all the results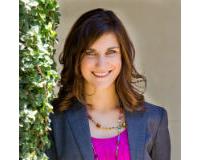 Author:
Chelsea Anderson
Phone:
602-748-6136
Dated:
November 16th 2015
Views:
506
About Chelsea: Chelsea joined the real estate community in 2010 as the Marketing Director for a small local commerc...