2 East Valley Homes Just Sold By Chelsea Anderson With Your Red Door Team
Two homes sold yesterday - 1328 E Carter Drive in Tempe & 1911 E Jarvis in Mesa. These homes were bought and sold by Jeff, client of Chelsea Anderson, Realtor with Your Red Door Team at Keller Williams Realty East Valley.
1328 E Carter Drive, Tempe - Listed, marketed and Sold by Chelsea Anderson, REALTOR
Your Red Door Team at Keller Williams Realty East Valley

1911 E Jarvis Ave, Mesa - Found, Negotiated and Sold by Chelsea Anderson, REALTOR
Your Red Door Team at Keller Williams Realty East Valley
Chelsea listed Jeff's long-time family home back in November and negotiated a full-price, "as-is" sale in only 5 days with multiple offers from competing buyers! We strategically negotiated a long closing period to be able to find the seller a home that fit his specific needs and budget! Chelsea and her team were ultimately successful in finding the PERFECT home for Jeff at 1911 E Jarvis! This home has been updated and features 3 bedrooms, 2 baths, a huge garage and beautiful statement fireplace! Both homes closed yesterday and everything went off without a hitch!
Need an agent who understands how to buy and sell concurrently? Call Chelsea Anderson at (602) 748-6136
In today's market, we are seeing buyer contingencies come into play often. A buyer contingency is when the buyer will not be able to purchase another property without the sale of their original home happening first. These can show up in one of two ways when submitting an offer to a seller. 1- As an offer contingent on the closing of their property or 2 - as an offer contingent on the market, obtaining an offer and closing of their property. Of the two, the first is most often accepted by sellers in today's market. Very rarely will a seller wait for another property to receive an offer, negotiate the contract and then proceed into the contingency period. All this depends on the market conditions surrounding each property. In this instance with Chelsea's client, he was contingent on the purchase of his with the sale of his current house in Tempe while the buyer for that Tempe house was also contingent on their property too. We had 3 dominos to fall into place to close this transaction and it went perfectly!
See other homes listed in Tempe Area for Sale. Check out what is currently available.

Click here for all the results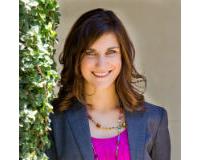 Author:
Chelsea Anderson
Phone:
602-748-6136
Dated:
July 18th 2017
Views:
154
About Chelsea: Chelsea joined the real estate community in 2010 as the Marketing Director for a small local commerc...